Digital Healthcare Services- Elevating Telehealth Innovation in Rural Communities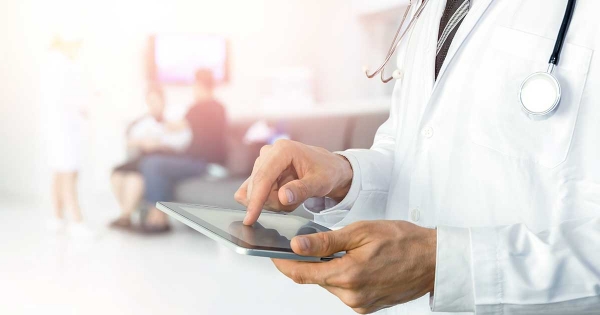 Posted On
Accessing healthcare in rural areas comes with a barrage of challenges. From abysmal cell service to dreadful country backroads that particularly make distance a bigger issue than it should be, it becomes especially challenging for rural communities to access quality care timely. That's where digital healthcare services become essential in getting quality care to the patient. But how can we expand telehealth in rural areas? Well, stay tuned as our article today tackles how to elevate or improve telehealth innovation in rural communities, in part through digital healthcare services.
Establishing A Base Point
Before you can expand telehealth innovation, it's first of all important to get a good picture of what you have to work with. If you'd like to provide telehealth solutions in a rural community, there are quite a few important details to take into account.
At top of that list is:
The number of patients or homes that have internet access
A shortage of certain medical specialists
Location of the nearest care facility
The capabilities of that facility
Common patient needs in the population
How open patients are to telehealth
That brings us to the question of how you'll go about obtaining the above data. You have a ton of options here, including interviewing patients, carrying out surveys, or doing your homework on local reports, among others.
Prioritizing Telehealth With Off-Net Features
Without a doubt, one of the biggest stumbling blocks to telehealth innovation is internet access, or more accurately, lack of it. Research finds that over 19 million Americans aren't on any fixed broadband service as a result of inaccessibility issues. Worldwide, further ITU reports indicate that 4 in 10 rural homes have limited internet accessibility.
Therefore, this calls for innovative telehealth that leverages both internet and off-net capabilities to meet the needs of their patient base. For instance, Aura's UNICA- a personalized care management system- also incorporates text/SMS features for these purposes.
As a result, patients can get guidance offline concerning:
Medication
Nutrition
Exercise
And much more as pertains to their medical condition.
Ensuring Interoperability With A Strategic Solution
Interoperability is yet another bane of telehealth in rural areas. Many care facilities operating within these regions are mostly reliant upon paper-based workflows. Even for those already on EHR systems, there have been obstacles in terms of connecting different systems to share the same data.
That all changes by leveraging telehealth solutions that have EHR interoperability, namely Aura Health's remote patient monitoring solution. In such scenarios, where various providers have their own systems, this feature ensures a single-source data solution that brings together different care stakeholders as well as EHR systems.
Overall, EHR interoperability can address data headaches and elevate telehealth innovation by:
Lowering ambiguity
Providing real-time insight
Personalizing care better
Automating redundant tasks
Additionally, EHR interoperability is also good news for scalability, in terms of accommodating technological upgrades or expanding functionality.
Building Trust To Further Increase Adoption
Patients in rural areas can have reservations about telehealth. And when these concerns spread, then there can be an aversion to telehealth, possibly due to misconceptions. Hence, one of the first steps in elevating telehealth innovation has to start with patient education.
To foster trust in patients, there's a lot to consider, namely:
Educating patients on what to expect from telehealth
Demonstrating the security of data to assure confidence
Demonstrating competence during communication & much more
Other times, patients may not even be aware of telemedicine, hence there may also be a need to increase awareness. It's also important to get into the mind of your local community to better figure out and address other concerns that may be standing in the way.
Tapping Into Ai-Driven Telehealth
Artificial intelligence is the new frontier in healthcare. Machine learning algorithms and big data analytics are the launch pad to ushering the rural telehealth scene toward the next jump in evolution. Besides augmenting a physician's workflow to lower the workload burden, intelligent telehealth solutions such as Aura Health's RPM also improve diagnostic accuracy and provide support for physicians.
For instance, Aura's UNICA allows physicians to monitor abnormalities via AI, and generate insights as well as projections in real time. With intelligent technology refining telehealth, we are bound to ensure more desirable outcomes. Moreover, AI workflow augmentation will further expand the capability of rural-based telehealth, consequently hastening scalability.
Elevating Telehealth Innovation Warrants Collectivity
Today, we've discussed a bunch of ways care facilities can improve telehealth innovation in rural communities, primarily through digital healthcare services. But we must admit, for the wheels of telehealth innovation to even faster, there needs to be a combined effort for both private stakeholders and the government. At the moment, low government aid for instance has been a major challenge in addressing these challenges. That said, care facilities still ought to do what they can with strategic digital healthcare services such as Aura's RPM technology.