A Special Recipe to Prepare Delicious Pineapple Flavor Juice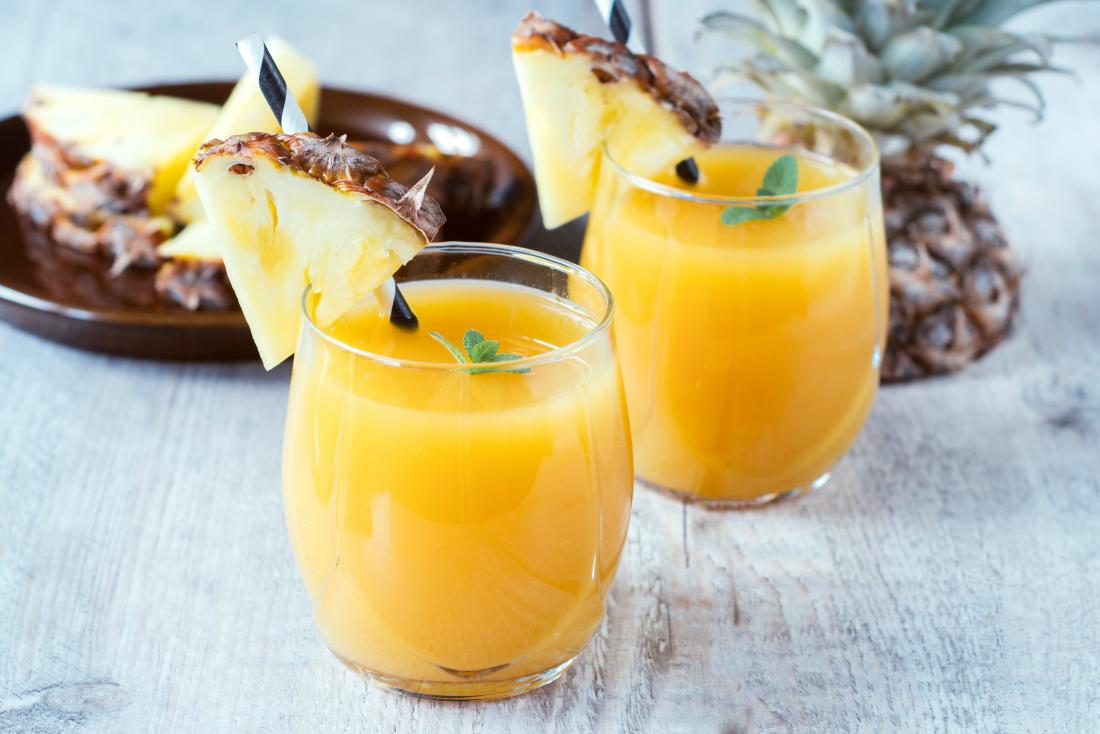 Posted On
No matter what the season is, there is always space for a healthy beverage. Our day, dinner, lunch, snack, or any part is not complete without the liquids. It is the prime reason we have a long list of options to choose the beverage we like to consume. For me, when it comes to the selection of liquids, the tropical drinks won over me. We know that there is no competition for beachy flavored beverages. The delicious and healthy flavor of the drink is enough to make you feel alive and refreshing. Know that soft drinks and cocktails are not a healthy option for all of us. The only idea we have with us is flavorful juices. You can buy the juices from supermarkets, but I prefer to make them at home. To make them yourself, you need to invest in quality juice dispensers. Besides the dispenser, your food processor can also do the work for you. So, today we are sharing the recipe for making a tall glass of healthy pineapple juice. Pineapple is one of the widely used favored drinks that most people like to consume. You can serve the drink at any party or a family gathering. Now, without any more delay, let us get to the delicious recipe of making pineapple juice.
Recipe Name: Pineapple flavor juice
Prep Time: 15 minutes
Cook Time: 00 minutes
Total Time: 15 minutes
Course: Beverages
Cuisine: Worldwide
Calories: 132 per serving
Servings: 2 servings

Ingredients:
Two and a half cups of chopped pineapple equivalent to a small pineapple (in chopped form)
One and a half cups of water
Six to eight ice cubes (in crushed form)
Two to three tablespoons of sugar (you can add as much you like)
One teaspoon of black salt (it is optional)
Half a teaspoon of roasted cumin powder (it is optional)
Lemon juice (it is an optional step)
Directions:
At first, you need to take pineapple. Peel the pineapple by cutting the top and bottom of it. You can use canned pineapple if you do not have a fresh piece.
After cutting the pineapple, now you need to take a quality blender. Add the pineapple pieces to the blender. Start the blender to chop the pineapple.
After that, add sugar to the blender. You also need to add crushed ice cubes to the chopped pineapple.
After that, add one cup of water. You can change the quantity of water depending upon the consistency you want in our drink. You can decrease the water quantity if you like thick juice. You can increase the cups of water if you want a liquid flavor. Make sure to blend the juice until it forms a smooth liquid.
Keep blending until you get the appropriate consistency.
After blending, pour the juice into tall serving glasses.
You can strain the juice if you do not want any lumps in it.
Before serving, garnish the glasses with small chunks of pineapple.
For the extra impact, you can also sprinkle crushed black pepper powder or cumin powder.
Make sure to sprinkle some lemon juice on the top of this drink.
Serve the drink right away.